With diesel prices at $20/gallon new means of transportation is a must. Okay, diesel prices aren't that high but there getting close :). Anyway, a couple of years ago my father-in-law bought this little thing to toot around the farm in. It has a farm tag on it so he can drive it on the highway to get to other parts of their land to check cattle and what not.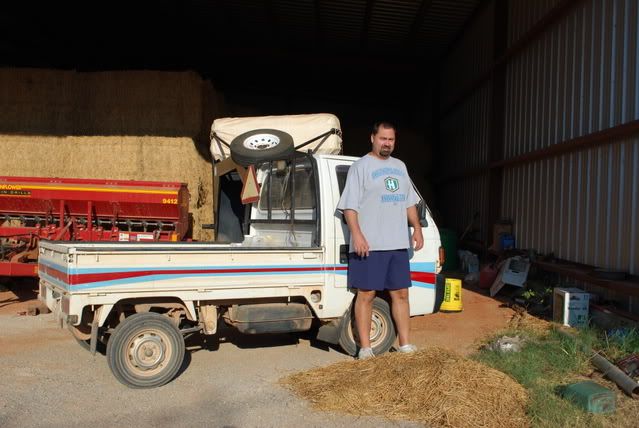 That is Brent standing next to it.
And this is Brent's foot next to it's wheel.
Brent, my dad & another guy have this thing they do on Friday nights when high school football starts. They figure out who is playing the best game and that is where they go. Whoever drives gets their supper paid for by the other two. It was a pretty good deal until gas prices starting rising and rising and rising, but don't get me started on that.
Anyway, Lloyd told Brent he could borrow his ride when it was Brent's turn to drive, but it only holds 2 people in the front. So Lloyd threw a chair on the back for my dad.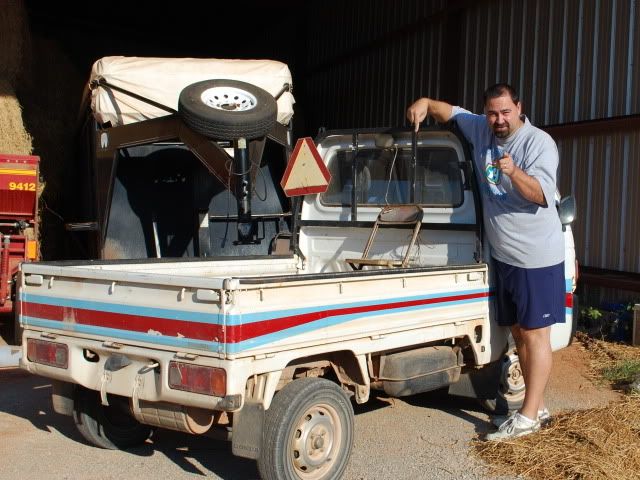 How sweet is that? I have a feeling Brent won't be driving much this year!